Roxana's Reporting and Interviews
2014
March 4
Saberi, Sommer to Receive Sent Forth Awards 
2013
Freedom to Sing:  A report I put together about Iranian musicians who have moved to Iraqi Kurdistan in search of the freedom to make music.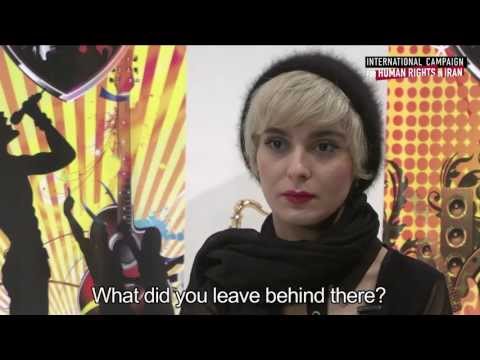 Performing a piano piece at the Hope Concert for the People of Iran, Berlin, June 7, 2013: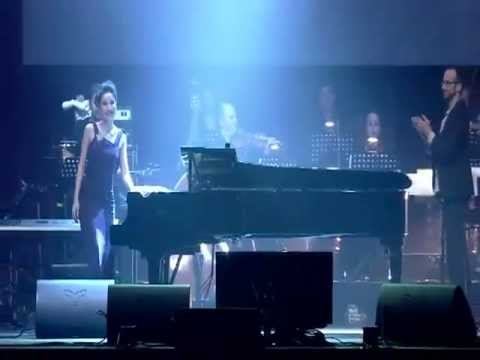 Opening the Hope Concert for the People of Iran with a short talk in support of human rights in Iran
Berlin, June 7, 2013: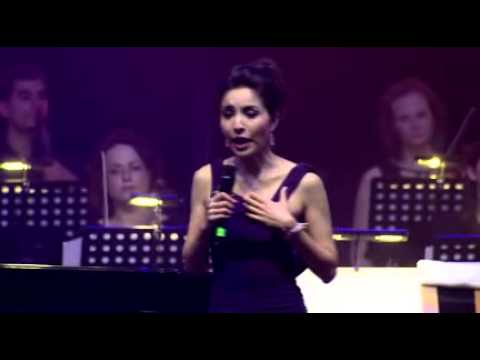 Silenced in Iran: The Plight of Bahai Prisoners of Conscience
An op-ed I wrote about my former cellmates in Iran, The Daily Beast, June 4, 2013
A video report I prepared on Iranians fleeing to Iraq for refuge
International Campaign for Human Rights in Iran, May 13, 2013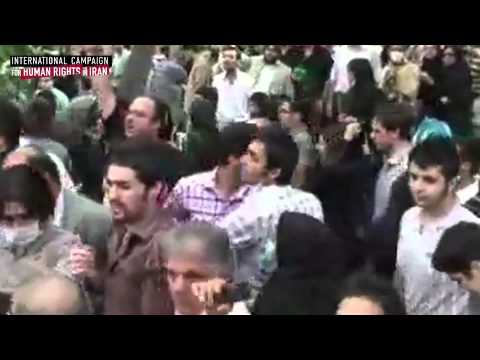 A video of an event on May 6, 2013 in Washington, D.C., where I was part of a program highlighting the imprisonment of Iran's 7 Baha'i leaders. The Baha'is have served 5 years of their 20-year prison sentences.
My commencement address at my alma mater Concordia College in Moorhead, MN, May 5, 2013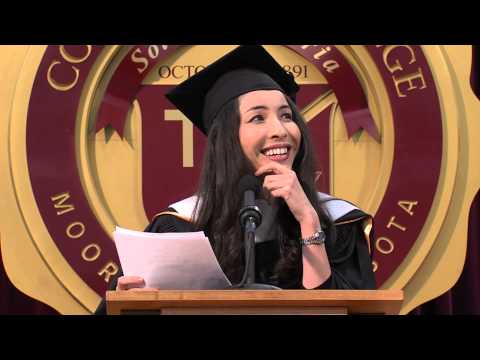 'May your soul touch other souls'
Fargo Forum, May 6, 2013 – Roxana Saberi gives commencement speech at Concordia College in Moorhead, MN (audio, photo gallery). Also coverage by WDAY, the ABC affiliate in Fargo.
Exiled From Iran, A Singer Makes The Case For Beauty
A report about an Iranian woman who found the freedom to sing next door, in Iraq.
NPR, Feb. 26, 2013
No End in Sight for Iraq Oil Dispute  – an article I wrote after a recent trip to Iraq
Al-Monitor, Feb. 27, 2013
2012
The trailer for my book, Between Two Worlds:  My Life and Captivity in Iran: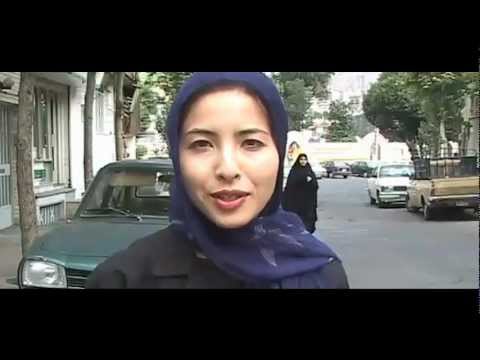 From Tehran to the B Train (in Farsi)
The New York Times, Dec. 26, 2012
A Farsi-language interview about the publication of my book in Farsi
Andisheh TV, December 8, 2012 (starts around 34:00)
Iran: Nasrin Sotoudeh's Victorious Hunger Strike
The Daily Beast, Dec. 6, 2012 (An article by Omid Memarian and me)
Iran's HIV/Aids sufferers struggle for survival
BBC, Dec. 3, 2012 (An article I wrote about the latest situation of HIV/AIDS in Iran)
Iranian Diaspora Worries About War, Sanctions and Human Rights
Al-Monitor, Nov. 12, 2012 (An article I wrote about what some members of Iran's diaspora want to see from Obama's second term)
Iran's Crackdown on Human Rights Lawyers
The Daily Beast, Oct. 26, 2012 (An article I wrote about the plight of Iran's human rights defenders)
Conversations of hope: Panelists explore topics of education, new technology
The Daily Orange, Oct. 9, 2012 (About a panel I took part in with the Dalai Lama at Syracuse University)
The Daily Orange, Oct. 8, 2012
Rhino Season film 'rebirth for exiled Iran director'
BBC, Sept. 13, 2012 (An article I wrote for the BBC)
'Outed' by the Military, Some Gays Fleeing Iran
The Daily Beast, July 28, 2012 (An article by Omid Memarian and me)
Speech to undergraduates at University of Massachusetts Dartmouth, May 27, 2012
City Residents Graduate from U Mass Dartmouth
South Coast Today, May 31, 2012
2011
Angels of Iran – Roxana's speaks about her Baha'i cellmates in Iran:
Iran must stop persecuting minority religions
CNN.com, Dec. 21, 2011 (An op-ed I wrote about Iran's religious minorities)
Fargo native, Roxana Saberi, continues to share her story
WDAY, Nov. 13, 2011 (A short TV report about my visit to my hometown of Fargo)
Saberi talks at JC about leadership, time in Iran prison
The Jamestown Sun, Nov. 11, 2011
'Freedom of Conscience': American Journalist Jailed in Iran Shares Her Story at Moraine Valley
Patch.com, Nov. 10, 2011
November 2011 visit with high school and college students from the Facing History and Ourselves Program, Chicago: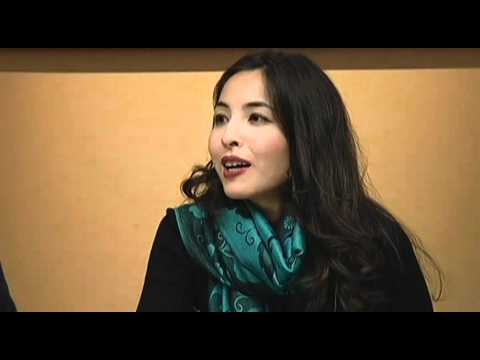 Roxana Saberi Speaks in Moorhead About Fight Against Global Injustice
The Forum of Fargo Moorhead, Oct. 26, 2011
Christopher Gabriel Program:  Interview with Roxana Saberi
WDAY radio, Oct. 24, 2011
Roxana Saberi on Captivity in Iran
Northwestern News Network, Oct. 24, 2011
Roxana Saberi Discusses Captivity, Voice at Chicago Campus
The Daily Northwestern, Oct. 19, 2011
Roxana Saberi, Journalist Held in Iranian Prison for 100 Days, Discusses the Arab Spring and More
The Huffington Post, Oct. 19, 2011
Who are Iran's Political Prisoners?
The Wall Street Journal, Oct. 6, 2011 – My op-ed about the need for more international attention on Iran's prisoners of conscience
Acclaimed Journalist Roxana Saberi to Speak with Facing History Audiences in Chicago
Facing History and Ourselves, Oct. 5, 2011
What's Next for the Released Hikers?
The Today Show, Sept. 22, 2011 – Ann Curry's interview with Farah Mawani and me
Minnesota Public Radio, Sept. 22, 2011 – MPR interview about the release of Shane Bauer and Josh Fattal
Cal Grads Fly to Freedom After Release from Iran Prison
KCBS, Sept. 22, 2011 – San Francisco radio station's story about release of Shane Bauer and Josh Fattal
CBC, Sept. 21, 2011 – CBC interviews me about the release of Shane Bauer and Josh Fattal
Saberi 'Delighted' for Hikers' Release
CNN, Sept. 21, 2011 –  After two U.S. hikers are set free, journalist Roxana Saberi talks about spending 100 days in Iran's Evin prison.
Hikers' Readjustment May Be Tough
Oakland Tribune, Sept. 21, 2011
Med samvittigheden bag tremmer
Kristeligt Dagblad, May 16, 2011 – A Danish publication's review about my book's release in Denmark
Ebadi:  Vote for those who respect human rights
CNN.com, April 22, 2011 – My Q&A with Iranian Nobel laureate Shirin Ebadi
Erfahrungen mit der iranischen Willkürjustiz
Frankfurter Allgemeine, April 20, 2011 – A German publication's review of Between Two Worlds (Hundert Tage) – by Sarah Elsing
Hinter iranischen Gefangnismauern
Heise, April 14, 2011 – my Q&A with a German publication
Ross hosts journalist imprisoned in Iran to talk about experience
Daily Nebraskan, April 13, 2011 – about my visit to University of Nebraska-Lincoln
Journalist Recounts Imprisonment in Iran
The Commercial Appeal, March 25, 2011 – about my visit to Memphis, TN
Remarkable Gathering of Femme Filmmakers Becoming Film Itself
Beck / Smith Hollywood, March 20, 2011
KNPR, March 18, 2011 – An interview with Nevada Public Radio — (This journalist asked very thoughtful questions.)
Wall Street Journal, March 15, 2011 – My op-ed for the WSJ
Author / Journalist Roxana Saberi Speaks in Vail Tonight
Vail Daily, March 14, 2011
Frankfurter Allgemeine Sonntagszeitung, March 12, 2011 – An interview with the German journalist Harald Staun
Gefangen im Teheraner Evin-Gefängnis
March 11, 2011 – A review by German journalist Gerrit Wussman
Als Journalistin in Gefangenschaft
DRadio Wissen, March 10, 2011 – An interview with German radio journalist Wiebke Lehnhoff
Gefangen in Iran – Roxana Saberis Buch "Hundert Tage"
3Sat, March 9, 2011 – An interview with German TV
'You Can Smell Your Own Fear' in Notorious Iranian Prison
Metro World News, March 8, 2011 – By Ruben Eg
FM4 Radio, March 4, 2011 – An interview with Austria' FM4 Radio (Please scroll down the page to find it.)
"Hundert Tage" Politische Haft Im Iran
Relevant, March 4, 2011 –  An interview published in German
A Freed US Journalist Talks About Repression In Iran
KPBS, Feb. 28, 2011 – An interview with San Diego's public radio station.
Iran, Roxana Saberi a Tmnews: "iraniani vogliono la democrazia"
Feb. 27, 2011 – An interview with an Italian publication
KPBS-TV, Feb. 25, 2011 – An interview with KPBS (public television) in San Diego, starting at the 10:15 time code.
Keep the Spotlight on Iran's Protesters
Chicago Tribune, Feb. 18, 2011 – Iranian demonstrators who took to the streets Monday in what organizers called a rally of solidarity with protesters in Egypt and Tunisia are facing a much more arduous battle than their counterparts.
2010
Poder e responsabilidade, Brasil e Irã
Dec. 10, 2010 – My op-ed (translated into Portuguese) in the Brazilian paper Folha de S. Paulo, entitled "Power and Responsibility, Brazil and Iran."
Se Lula fosse sindicali no Irã estaria preso, diz jornalista iraniana
Nov. 24, 2010 – An article (in Portuguese) in the Brazilian paper Folha de S. Paulo, including my letter to then-President Lula.
And an interview with the paper is here.
"Prisoner of conscience" Roxana Saberi recalls time in Iranian jail
San Francisco Chronicle, Nov.17, 2010 – Roxana Saberi was always an insider and an outsider as a reporter in Iran, where she lived from 2003 to 2009.  She was born in the US to …
Journalist Roxana Saberi Speaks About Life After Prison
PaloAltoPatch, Nov.16, 2010
Hundreds gathered at the Oshman Family Jewish Community Center to listen to Roxana Saberi Monday night.
Pacific Citizen – Sept. 17, 2010
Roxana Saberi, former JACL Scholorship winner, opens up about her captivity in Iran
Saberi recalls captivity in Iranian jail where hiker was held
CNN, Sept. 17, 2010 – In Tehran's Evin Prison, American Sarah Shourd's lonely days must have seemed endless, filled with fear and uncertainty.
And anger toward her captors — possibly even toward God, said journalist Roxana Saberi.
She, like Shourd, spend time in solitary confinement at Evin, a Tehran prison that has become notorious for harsh conditions, according to human rights groups.
Sarah Shourd's life after release
CNN, Sept. 16,2010 – American hiker Sarah Shourd is free, but her fiancé, Shane Bauer, and friend, Josh Fattal, are still being held in an Iranian prison. The three Americans were detained after they allegedly strayed across an unmarked border into Iran while hiking in Iraq's Kurdistan region in July 2009. Iran accused the three of spying, a charge the United States and the hikers have denied. An Iranian prosecutor said Wednesday a trial will commence soon. Journalist Roxana Saberispent 100 days in the same, notorious prison before she was finally released last year. She joined us on Thursday's American Morning to help us understand what the three Americans are going through.
U.S. journalist recalls imprisonment in Iran
Knoxville News Sentinel, Sept. 16, 2010
Roxana Saberi has yet to finish the book she was researching in Iran when she was arrested and charged with espionage.  But she has completed the one about her 100-day imprisonment and interrogation.
In Iran, Shackling the Bahai Torchbearers
Aug. 28, 2010 – For several weeks last year, I shared a cell in Tehran's notorious Evin prison with Mahvash Sabet and Fariba Kamalabadi, two leaders of Iran's minority Bahai faith. I came to see them as my sisters, women whose only crimes were to peacefully practice their religion and resist pressure from their captors to compromise their principles. For this, apparently, they and five male colleagues were sentenced this month to 20 years in prison.
Washington, D.C. rallies for the people of Iran
June 12, 2010 – A rally for human rights on the one-year anniversary of Iran's disputed presidential election
Saberi on KUER Radio, Salt Lake City
June 1, 2010 – Tuesday on RadioWest, the journalist Roxana Saberi joins Doug to talk about her experience in Iran, being captured by intelligence agents.  Saberi was charged with espionage, and sentenced to eight years in prison after she recanted a forced confession.  She was released a year ago, and Saberi has written a book to talk about the ordeal – her imprisonment, her release, and the importance of her faith to help her get through it. The book is called "Between Two Worlds.
May 31, 2010 – Roxana Saberi talked about her book Between Two Worlds: My Life and Captivity in Iran (Harper; March 30, 2010). She responded to telephone calls and electronic communications. She was interviewed outside the C-SPAN Civics Bus near Haines Hall at the Los Angeles Times Festival of Books on the UCLA campus on Sunday, April 25, 2010.
Roxana's interview on the Tavis Smiley show
May 30th, 2010
Roxana Saberi – Jailed Journalist in Iran
Author and journalist Roxana Saberi shares her similar story of arrest and month-long detainment in Iran in the book Between Two Worlds: My Life and Captivity in Iran.
A chance to stand tall against Iran on human rights
May 23rd, 2010
Washington Post Op-Ed
Roxana Saberi
May 13, 2010 – Shortly after Iran announced that it had executed five Kurdish political activists on Sunday, I received an e-mail from a human rights campaigner in Tehran who knew one of them, asking me to spread the word about the hangings.
Family of man held in Iran comforted by Saberi
KARE11.com – By John Croman
Minneapolis, Minn. — Journalist Roxana Saberi gave a riveting account of her time locked in an Iran prison in 2009, during a speech at the University of Minnesota's Humphrey Institute of Public Affairs.
She endured more than three months in Evin Prison, where she was subjected to intimidation, interrogation and psychological pressure.  It's a story sure to evoke feelings of outrage for those accustomed to civil rights and due process.
And yet Saberi's tale was somehow comforting to the family of a Shane Bauer, the Minnesota native being held in the same prison. They especially appreciated the photos and diagrams of the prison Saberi projected on the big screen.
Fargo Reporter Tells Of Her Life In Iranian Prison
WCCO – Minneapolis – By Liz Collin
Roxana Saberi spoke at the University of Minnesota Friday. After her speech, Saberi signed copies of book "Between Two Worlds: My Life and Captivity in Iran …
San Francisco Chronicle review of Saberi's book
by Susanne Pari, April 16, 2010
In 2009, behind the walls of Iran's notorious Evin Prison, American journalist Roxana Saberi confessed to being a CIA spy on a mission to help overthrow the Islamic Republic in a so-called soft revolution. Chances are that many of us would have done the same, whether it was true or not. In Saberi's case, it was not.
Q&A:  Roxana Saberi, Journalist Who Was Imprisoned in Iran and a Northwestern Grad, Talks to Make It Better
April 18th, 2010
Journalist. Author. Beauty queen. Prisoner. Human rights advocate. All of these words describe Roxana Saberi, who was held in Iran's most notorious prison for 100 days in 2009.
Los Angeles Times, April 18, 2010
LAT: Iranian director Bahman Ghobadi works out frustrations – By Saul Austerlitz
He made 'No One Knows About Persian Cats,' about two Iranian rockers trying to make it to a London gig, without government approval.
Iran Is Abusing Three More American Hostages
April 3, 2010 The Wall Street Journal — op-ed by Roxana Saberi and Omid Memarian
An interview about my music album, Between Two Worlds
April 15, 2010, The World Radio
Interview with Jon Stewart of The Daily Show
March 31, 2010
2009:
Roxana Saberi on Her Life in Iran
ABC Good Morning America, May 29, 2009 – interview with Diane Sawyer
Will Iran Loosen the Grip of Iran's Hardliners?
Washington Post, June 11, 2009 –  "Roxana, when you go back to America," my cellmate entreated me last month, "please tell others that our country is not only about the nuclear issue. It is also about people like us."
My cellmate was one of the many "prisoners of conscience" I left behind when I was release from Tehran's Evin Prison on May 11.
PRI's The World, June 16, 2009 – Anchor Marco Werman speaks with Iranian-American journalist Roxana Saberi about her views on the developments in Iran since last Friday's elections. Saberi worked as a reporter in Iran for six years until she was arrested and jailed this winter on charges of espionage. She was released last month.
Speaking Truth to Power:  Election Crisis Adds More Risks to Free Speech in Iran
Chicago Tribune, June 21, 2009 – "Just a moment," an Iranian friend typed as we chatted online, "while I upload my photos of today's protest onto Facebook." He is only one of many ordinary Iranians informing the world about the momentous events taking place in Iran since the country's disputed June 12 presidential election. As traditional media outlets and foreign journalists have faced mounting government restrictions on their reporting, "citizen journalists" have stepped in.
Roxana Saberi and USCIRF Call for Release of Iranian Baha'is
U.S. Commission on International Religious Freedom, July 9, 2009
Roxana Saberi's Speech, July 25, 2009 in Chicago
During Chicago's portion of the Global Day of Action for Iran, on Saturday, July 25th, 2009, U.S. journalist and former Iranian prisoner Roxana Saberi delivered a moving speech about the realities of free speech in the U.S. vs. in Iran, and the ongoing struggle in Iran for basic, human rights.
Beaucoup d'Iraniens Prisent la Musique Underground
Le Dimanche, December 18, 2009 – An interview with le Dimanche journal about cultural restrictions in Iran.
Medill Magazine, Winter 2009 – Roxana Saberi returns to Fargo after spending 100 days in Evin Prison.
Roxana Receives Medill Medal of Courage
June 20
2007:
Inter Press Service, January 15, 2007 – a report from Lebanon
2) Iraqi Kurds Split Between Iran and US
BBC, May 10, 2007 – a report from Iraq
3) Iraq Struggles to Control the PKK
Der Spiegel, December 4, 2007 – a report from Iraq
2006:
1) Reaction in Iran to Possible U.N. Sanctions
Day to Day, February 2, 2006 · Alex Chadwick speaks with correspondent Roxana Saberi, reporting from the Iranian capital of Tehran, on reactions within the nation to news of possible international sanctions because of Iran's reactivated uranium enrichment program.
2) Iran Reporters Debate Nuclear Issue
BBC, March 25, 2006
3) What Iran Could Gain from US Talks
BBC, April 7, 2006
4) Growing Popularity of Sufism in Iran
BBC, April 14, 2006
5) Iran Provides Money to Palestinian Government
Morning Edition, April 17, 2006 · Iran is giving the Hamas-led Palestinian government $50 million in aid. Renee Montagne speaks with reporter Roxana Saberi in Tehran about the donation's importance. They also talk about Iran's resistance to international pressure to stop its nuclear program.
6) Iran Bans Women from Attending Men's Soccer Games – by Roxana Saberi
Morning Edition, May 17, 2006 · Iranian women soccer fans are devastated following a decision by Iran's Supreme Leader that women are not allowed to watch men's soccer games in person. This decision comes just a month after Iran's President said women are allowed to watch soccer matches at stadiums.
7) Christians Caught in Political Crossfire
Inter Press Service, August 8, 2006 – a report from Lebanon
8) Lebanon Picking Up the Pieces
Inter Press Service, August 17, 2006
9) Iranians Urged to Dress More Conservatively – by Roxana Saberi
Day to Day, October 18, 2006 · The government of Iran is considering a stricter interpretation of Islamic law that would encourage citizens to wear more traditional clothing. Roxana Saberi reports from Tehran.
10) No Prizes for Guessing Election Results
Inter Press Service, November 5, 2006 – a report from Tajikistan
11) Gender Equality Clashes With Culture, Religion 
Inter Press Service, November 15, 2006 – a report from Tajikistan
12) Putting Tajikistan on the Map
BBC, November 21, 2006
13) Iran Moves on Enrichment Despite Sanctions -by Roxana Saberi and Renee Montagne
Morning Edition, December 27, 2006 · The U.N. Security Council passed sanctions against Iran last weekend in an attempt to hinder the Islamic country's nuclear program. Iran has vowed to continue its uranium enrichment activities despite the sanctions.
Dragonfire, 2006
2005:
1) Iran's New Leader Vows to Restart Nuclear Program – by Roxana Saberi
Morning Edition, June 27, 2005 · Iran's conservative president-elect, Mahmoud Ahmadinejad, has vowed to restart the nation's controversial nuclear program and warned European negotiators that building trust requires a mutual effort.
2) Iranians Mull New Battlefront
September 28, 2005
3) Iran Restricts Footballers' Style
BBC Online, October 11, 2005
4) Iranian Military Plane Crashes into Tehran Building – by Roxana Saberi
Morning Edition, December 6, 2005 · An Iranian military transport plane crashed Tuesday into an apartment building as it was attempting to land at a Tehran airport, killing all 94 people on board and more than two dozen occupants of the building. Iranian state television described the cause of the crash as a technical failure.
5) Plane Crash in Tehran Kills More than 100 – by Roxana Saberi
All Things Considered, December 6, 2005 · A military transport plane carrying Iranian journalists plows into an apartment complex in Iran's capital city, Tehran. The crash leaves more than 100 dead and dozens more injured.
6) Iranians Tackle Rise in Obesity
BBC, December 28, 2005
2004:
1) Muslim Clerics Bar Liberals from Iran Elections – by Madeleine Brand
Day to Day, January 12, 2004 · NPR's Madeleine Brand talks with Roxana Saberi, a journalist in Tehran, Iran, about the move by Muslim clerics to bar liberals from running in the upcoming elections and the protests that have followed.
2) 'The Lizard' Raises Eyebrows in Iran – by Steve Inskeep
Morning Edition, May 13, 2004 · A new movie is selling out theaters in Iran but angering some of the country's religious leaders. Government censors delayed the release of The Lizard, and some leading clerics want it banned altogether .. Hear NPR's Steve Inskeep and journalist Roxana Saberi.
3)  Islamic Rulers Relax Taboo Against Having Pet Dogs After 25 Years
Atlanta Journal-Constitution, September 19, 2004 
2003:
1) U.S. & Iran Relations – by Neal Conan and Mike Shuster
Talk of the Nation, May 28, 2003 · Accusations of developing a nuclear weapons program and harboring al Qaeda — sounds like the case against Iraq? Try Iran. Join host Neal Conan and guests for a discussion on what's next in chilly relations between Washington and Tehran. Guests: Roxana Saberi (Tehran Correspondent and Bureau Chief for Feature Story News); Mike Shuster (NPR Correspondent); Rob Sobhani (Adjunct professor of U.S. foreign policy at Georgetown University).
2) IAEA Chief to Visit Iran for Nuke Talks
NPR.org, July 1, 2003 · Mohamed ElBaradei, the head of the International Atomic Energy Agency, will travel to Iran next week to hold talks on the country's nuclear programs. News of the trip comes as Tehran faces growing international pressure to accept stricter inspections of its nuclear facilities. Roxana Saberi reports.
3) Fighting Against Discrimination in Iran
Day to Day, September 9, 2003 · The United Nations has issued a resolution aiming to eliminate all forms of discrimination against women. Some reformists in Iran would like their country to be a part of the U.N. resolution — Roxana Saberi reports from Tehran.
4) Iran's Shiites Nervously Eye Iraq
Orlando Sentinel, November 3, 2003
5) Weapons Inspectors Assess Iran's Nuke Program
Day to Day, November 7, 2003 · International nuclear weapons inspectors meet this weekend to assess Iranian progress in opening its nuclear weapons programs to outside observers. Reporter Roxana Saberi reports from Iran on how the government is reacting to international pressure.
6) Relief Efforts Take Hold in Iran (after massive earthquake in southern part of country)
All Things Considered, December 31, 2003 · Relief efforts continue in Iran following last Friday's earthquake, as soldiers pull four more people alive from the rubble Wednesday. Relief supplies and emergency workers are still arriving in the region surrounding the city of Bam, where many survivors are now living in tents. NPR's Melissa Block talks with Roxana Sabieri, Tehran correspondent for Feature Story News.